It's that time of year again when major Hollywood studios pull out their big guns and cash in on their blockbusters for the year.
While big names like Fantastic Beast and Where To Find Them and Doctor Strange are only opening at year's end, we have plenty to look forward to this summer, which in Hollywood, starts in April.
Here are 10 films to watch this summer 2016:
1) Captain America: Civil War (28 April) 
Marvel's latest film is not going to disappoint. Regarded as possibly the best Marvel film to date, if not the best comic book movie ever. With a stunning 17-minute action sequence to the introduction of Spider-man, Civil War is a must-watch for all. What's more, it's certified Fresh on Rotten Tomatoes with a 94% rating. Don't forget, there are two after-credit scenes, so stay put!
Read more: Six reasons why Civil War is the best comic book movie ever. 
2) The Jungle Book (15 April)
If you haven't been keeping up with the production of this live action retelling of this 1967 classic, the brand new The Jungle Book, directed by Iron Man's Jon Favreau, is almost completely rendered in CGI. Fear not though, as reviews for the film are largely positive, sitting at 94% on Rotten Tomatoes as we speak. Many have attributed this to the hyper-realistic use of computer generated graphics and chances are, we won't be able to tell what's real and what's not.
3) Bad Neighbours 2: Sorority Rising (20 May)
Were you laughing yourself silly at the first Bad Neighbours? Because we were. That's got us pretty excited for the new installment in a series even if we weren't really asking for one. Zac Efron returns but he's on the other side of the battle, joining forces with Seth Rogen and Rose Byrne to take on a new enemy in the neighbourhood: a sorority. Led by Chloë Grace Moretz, this sorority ain't gonna let Rogen and Co. off easy.
4) X-Men: Apocalypse (27 May)
Director Bryan Singer returns with the gang from Days of Future Past for an epic continuation of the X-Men story. Set in the 1980s, our favourite mutants find themselves pitted against the first and most powerful mutant known as Apocalypse. With a name like that, the battle is bound to be loco. This film introduces new or rebooted characters such as Jean Grey (Sophie Turner), Cyclops (Tye Sheridan), Storm (Alexandra Shipp) and Olivia Munn as Psylocke.
5) Warcraft (10 June)
Anyone excited for Warcraft? Were sure fans of World of Warcraft and DotA are. Based on the video game of the same name, Warcraft is an epic fantasy film where humans battle orcs for survival. The cast is made up of relative unknowns but we're ok with that! As long as the action is good and the CGI holds up, we're game!
6) Finding Dory (17 June)
Ellen Degeneres, who has been campaigning for the film, finally makes a return to our silver screens as Dory, our favourite amnesiac fish. Set six months after the events of Finding Nemo, the story follows Dory in search for her family, accompanied by Nemo and Marlin. We'll meet old and new friends including a whale shark, Destiny, and an octopus named Hank.
7) Jason Bourne (29 July)
When Universal Pictures attempted to carry on the legacy of Bourne with a set of new cast members, led by Jeremy Renner, audiences didn't particularly go crazy. Thankfully, that resulted in the return of Matt Damon to the titular role which made him into the movie star he is today. Known for unconventionally violent methods of defeating opponents, Jason Bourne promises to deliver on brute hand-to-hand combat and two hours of heart-pumping action.
8) Sausage Party (12 August)
When the trailer for Sausage Party dropped, the Internet went nuts. Never in our wildest minds could we imagine a feature film of talking sausages would ever get made. Seth Rogen and his gang of wild-thinking writers defied gravity and we cannot wait for this hilarious animated movie to release. Fair warning though, this one is NOT for kids!
9) Suicide Squad (5 August)
Unlike Batman v Superman, which didn't sit too well with both critics and audiences, we have a feeling DC's second film this year, Suicide Squad, would fair much better. The film takes on a lighter tone and unconventional story-line of a team of villains recruited by the government to executive dangerous Black Ops missions. It also features a stellar line up of cast members including Will Smith, fan-favourite Margot Robbie, Emmy-winner Viola Davis, Cara Delevingne and Jared Leto as The Joker.
10) Central Intelligence (17 June)
Kevin Hart has been churning out so many films lately that's it getting hard to keep up. In Central Intelligence, the comedian is teaming up with Dwayne 'The Rock' Johnson to take on crime on a whole different level. The story follows a once-bullied overweight kid (Dwayne Johnson), who grew up to become a CIA agent. He enlists the help of his former high school buddy (Kevin Hart) to take on the world of spies, shoot-outs and espionage. If you're not convinced, just let this GIF of The Rock entice you.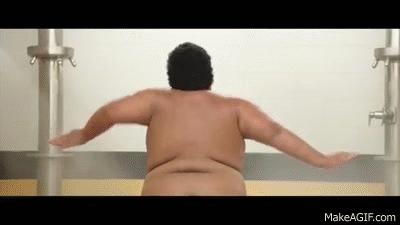 ===========
This summer is so packed with movie goodness that we had to leave a few out in our top 10 list: a long-awaited sequel to Independence Day, the third instalment of Star Trek and the '3-years-too-late' addition of Angry Birds The Movie. Nevertheless, we're going to watch them all and make full use of the summer!